Access to apartments
How to get there ?
Access to Serre Chevalier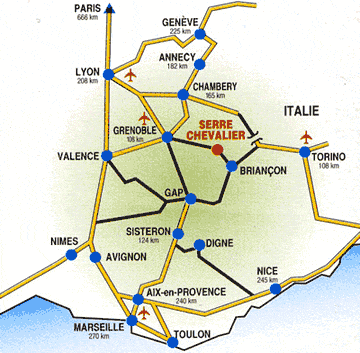 By the road
Coming from the north of France: Motorway to Grenoble, then RN 91 "Col du Lautaret".
Coming from Italy: Motorway to Oulx (35km from Briançon) then take the Col de Montgenèvre RN 94.
Coming from the south of France:Motorway to Tallard, Embrun, Briançon RN 94.
Frejus tunnel www.sftrf.fr
Info Route 05 http://inforoute.hautes-alpes.fr/wir3/index.html
Col du Lautaret / Montgenèvre 04 92 24 44 44
By train
Briançon is directly served from Paris / Gare d'Austerlitz by the night train.
Paris-Valence-Briançon. TGV Paris-Valence and then train Valence-Briançon.
Marseille-Briançon, 3 trains per day
Paris-Lyon-Grenoble TGV. Grenoble connections by bus.
Paris-Oulx, Italy (35km from Serre Che and Névache) TGV 4h 30
By train
Daily connections with : Grenoble, Marseille, Nice, Gap.
Serre Chevalier Chantemerle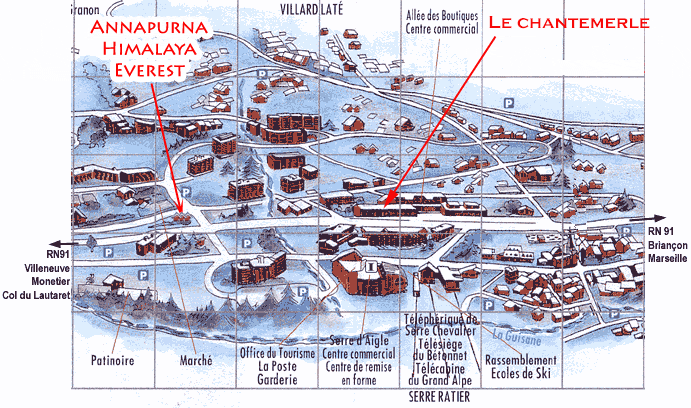 Serre Chevalier Monetier les Bains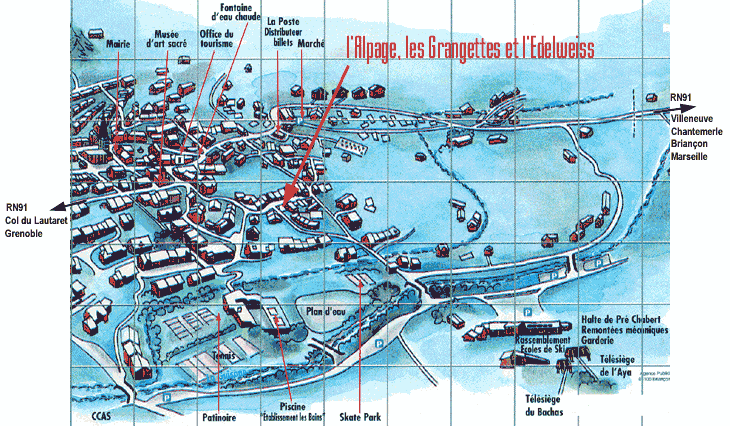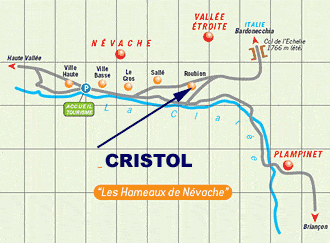 Thank you for visiting the Névache Tourism Home site for access information …
Contact address : Chalet l'Ourson Blanc, 31 Chemin de Clos de Brun 05330 ST CHAFFREY.